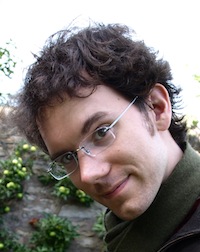 Andrew Hungerford
playwright, performer
As a playwright, Andrew's previous credits include Between the Water and the Air (2005 Edinburgh Fringe, 2006 Cincinnati Fringe) and Anna the Slut and the (almost) Chosen One (2008 Cincinnati and Edinburgh Fringes). Andrew's theatrical design work (over 100 shows) has been seen across the United States and internationally at companies such as Shakespeare Theatre of New Jersey, Know Theatre of Cincinnati, Stanford Summer Theatre, Livermore Valley Opera, and The Opera Theatre and Music Festival of Lucca. His lighting was exhibited with the USA entry to the 2007 Prague Quadrennial, and in 2005 he was selected for a Young Designer award by the United States Institute for Theatre Technology. He holds degrees in Theatre and Astrophysics from Michigan State University, and a Master of Fine Arts degree in Theatrical Design from the University of Cincinnati College-Conservatory of Music (UC CCM). His design portfolio is on-line at www.andrewhungerford.com.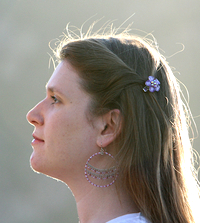 Lauren Hynek
performer
Lauren has worked at a number of theaters in multiple capacities: Actor, director, stage manager, house manager, costume designer, teacher, assistant director, underappreciated intern...some of them at the same time. Those theaters include: Greenville Shakespeare Festival, Napa Valley Repertory Theater, California Shakespeare Festival, Shakespeare and Company. Past roles include: The Princess in Love's Labor's Lost, Maria in Twelfth Night, Polonius in Hamlet, Carlotta in The Phantom, Amalia in She Loves Me, Mrs. Lovett in Sweeney Todd, Barbara in Social Security, Julie in Carousel, Kate in Kiss Me Kate. Lauren studied at Shakespeare and Co. in Lenox, Massachusetts and graduated from Brown University with a BA in Psychology. While at Brown she helped establish Shakespeare on the Green, a Shakespeare Festival dedicated to the production of open-air, site-specific Shakespeare or Shakespeare related plays. Today she is a screenwriter living and writing in Los Angeles with her writing partner, Elizabeth Martin.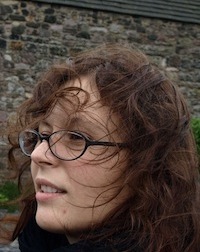 Elizabeth Martin
director
Elizabeth was the co-artistic director of the Greenville Shakespeare Festival in Greenville, New Hampshire for 2 years where she directed Two Gentlemen of Verona and Love's Labour's Lost. Additional directing credits include: Much Ado About Nothing, King Lear and several one-acts. Elizabeth has studied at The Shakespeare Theatre in Washington DC and at Shakespeare and Co. in Lenox, Massachusetts where she worked for the education department. She graduated from Stanford University with a BA in Drama with Honors. Today she is a screenwriter living and writing in Los Angeles with her writing partner, Lauren Hynek.